Wonder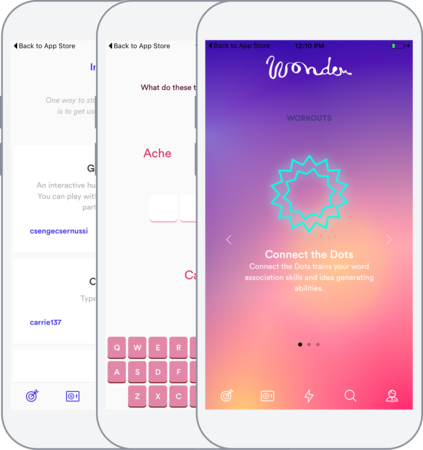 Wonder is an idea companion that trains your creative and ideation skills. There are no theories to learn, just games to play.
The app is made out of three core features. An idea workout/game that exercises your creative muscles. An idea journal that let's you save, build on and share your ideas. And inspiration from the community.
Wonder is more than just an app. It's also a community for sharing and testing ideas and getting inspired by the ideas of others from around the world. Gather inspiration for a marketing campaign or your next novel.
Try it!
This app is available for iOS.