Whoochoo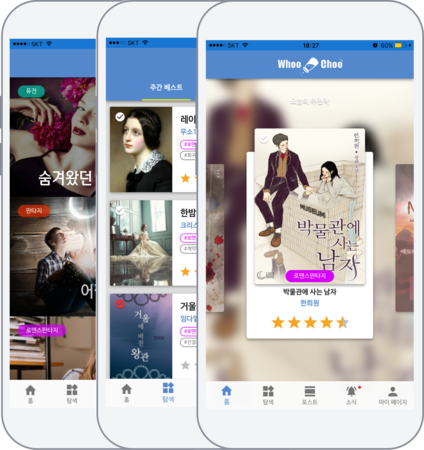 "Whoochoo" is a perfect application for reading web novels.
Explore and discover recommended novels, get all details about a novel before you start reading, review and rate novels, make your own novel collections and share with your friends.
Currently, Whoochoo is only published in Korean.
Try it!
This app is available for both iOS and Android.