Tesla CTRL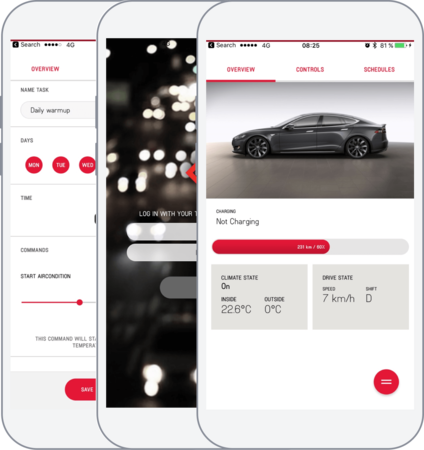 This app will give you better control of your Tesla, with the key feature that you can schedule all your cars functions to run automatically at a specified time. Currently in beta.
Set routines
Save time and thought by automating your regular routines. Going to work every day at around the same time? Set the routine, and the car will be ready according to your specifications.
Car controls
You can access all your car controls via Tesla CTRL. Car status, battery, charging, climate control, lock/unlock, remote start, horn control and more - all within a dashboard layout.
Try it!
This app is available for iOS.