Criminal Mind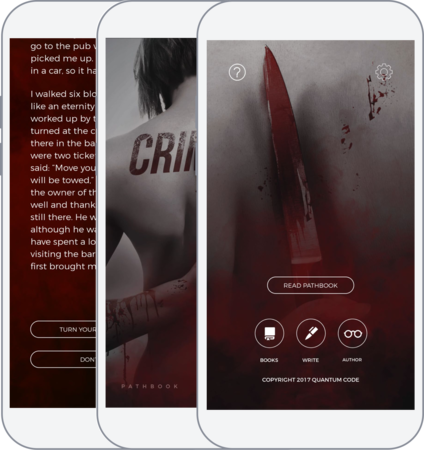 "Criminal Mind" is a mystery interactive thriller book.
You wake up in a strange place next to a dead body, what do you do?
Charlotte, a young student meets Lian, who she considers her prince charming, however, she soon finds herself wrapped up in a relationship of passion with unexplainable murders. Lian manages to dig deep into the darkest parts of her mind, places that she never knew existed follow her path as you discover perhaps the newest and most steamy romance stories online today.
One of the best raunchy novels to read filled with ecstasy, emotion, definitely a must if you are into murder mystery stories You should decide which actions our protagonist should take. Help her confront the unexpected events and determine what is real from what's not.
Try it!
This app is available for both iOS and Android.